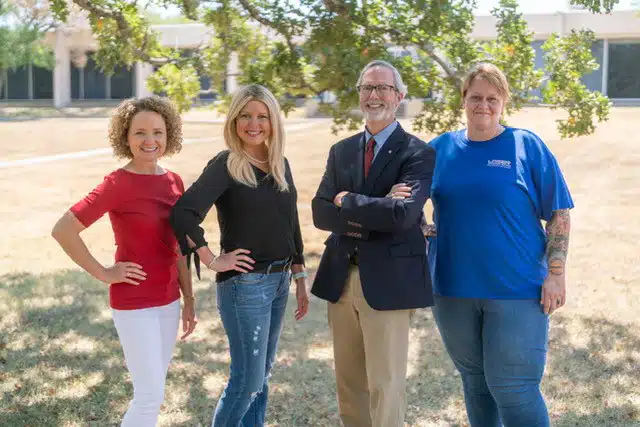 Contact Us
3001 Earl Rudder Freeway South, Suite 500

College Station, TX 77845
Phone:
(855) 775-4800
Fax:
979-823-1077
Have questions about Laser Answering Service?
Let us know if you have any general questions or would like to know more about our services.
Interested in Working with Laser Answering Services?
Fill out the form below to send us more detailed information about your company and its telephone answering needs.
Testimonials
Our medical practice has been with Laser for 9 years. We have received the level of service expected from an answering service, plus additional attention as well. The management team may drop in for a visit and as the practice has grown, the adjustments needed were handled swiftly and with ease. Thank you Mary and the rest of the Laser team, for a job well done!
Laser customer service has been outstanding since 1995. The answering service staff is professional and reliable when responding to my bilingual (English and Spanish) clientele.
With Laser, I'm thrilled to say that after-hours answering service is one of the few aspects of our operation that I don't ever have to think about because it's one of the few things that I never hear about from the doctors. Their service just works for us, effortlessly and reliably. I've worked with several other services with other physician practices in the past and Laser has been the most trouble-free, by far.
Everyone here at TMG.com appreciates the effort you all have put into maintaining our high level of support of the daily after-hours calls and emergency calls you receive. Laser Communications has even obliged our request for a custom daily email report that in-turn has given us information needed to assess, then resolve weaknesses in our ever-changing VOIP phone ordering system. We couldn't recommend a better staff and communications company to serve TMG's needs!
I have been using Laser for several years for my answering service. They are very friendly yet professional. I received detailed message promptly by email. I am very pleased with the efficiency of their service and plan on using them for many years to come.